Welcome to California River Watch!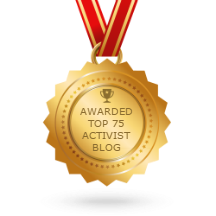 I find some hope for the future of our planet in the emergence of millions of unconnected environmental and social movements. The leaderless Anarchy of this mass phenomenon and its macro scale means that its cells will not be centrally controlled or turned aside by profit motives. It seems to be a genuine grass roots response to the global threat which our planet faces. —Paul Hawken «
All of state's salt marshes are at risk of vanishing. Natural Protectors are threatened along coast. Blame rising seas and humans, study says. Hundreds of species would be threatened; floods would worsen.
To address climate change,
stop clear-cutting
By Shannon Wilson
For The Register-Guard
Feb. 25, 2018
Although the Clean Energy Jobs bill's alleged aim is the reduction of Oregon's carbon emissions, it amazingly ignores the state's largest emitter: industrial clear-cut logging on millions of acres of our forest lands.
The Center for Sustainable Economy declared in its 2017 "Oregon Forest Carbon" report (bit.ly/2ojcchD) that "emissions of carbon from even-aged management, also referred to as clear-cut logging, is topping out at an average of 33 million metric tons of greenhouse gases each year (in Oregon). By comparison, the previous No. 1 — transportation — emits between 20 million and 24 million metric tons each year."
The CSE also stated that "addressing clear-cut logging is the one thing Gov. (Kate) Brown and the legislators can do that can have global significance because of the inherent advantage that Pacific Northwest forests have in storing more carbon than any other place on Earth."
Forest carbon density in Oregon's old growth forest has been found to top 1,000 tons of carbon per hectare. The Inter­governmental Panel on Climate Change states, "Pacific Northwest forests are part of the cool temperate moist biome, which is the most carbon-rich biome on Earth with mean storage of 233 tons of carbon per hectare." This IPCC number includes plantations as well as old-growth forest.
Before white settlement, it's estimated by federal agency scientists that approximately 50 million acres of the Pacific Northwest, predominantly east of the Cascade crest, was covered with natural forest ecosystems.
An extensive report, "The Great American Stand: U.S. Forests and the Climate Emergency" (bit.ly/2ocNMsK), released by the Dogwood Alliance in March 2017, states that the Environmental Protection Agency estimated that "carbon emissions from logging of 2006 to 2010 were equal to 584 million metric tons of CO2, an amount greater than fossil fuel emissions from residential and commercial building energy uses combined over that same period."
The Federal Forest Carbon Coalition report, "Modernizing Federal Forest Management to Prepare for Climate Disruption," presented to the Obama administration in 2014, states that "the midlevel estimate of the monetizable damage from the emission of carbon dioxide is about $50 per metric ton ... ."
Based on that analysis, the current carbon emissions of more than 30 million tons per year from clear-cut logging in Oregon costs the nation more than $1.5 billion in damage as a result of extreme climate events. This does not even take into account logging damage done to Oregon's water quality, infrastructure, fish, and wildlife (bit.ly/2EGAP2T).
In the winter of 2008, Eco Advocates NW held the first (and only) Clearcutting the Climate Conference to spotlight the carbon emissions and ecosystem impacts of clear-cut logging and forest biomass energy in Oregon. This conference was a response to claims by then-Gov. Ted Kulongoski and the Oregon Board of Forestry that Oregon was the Saudi Arabia of forest biomass energy, and that Oregon's forests should be clear-cut for electricity and liquid biofuels production.
We commemorate the 10-year anniversary of that conference by calling attention to the continued negligence and deception of the public by Gov. Brown's office, the Democrat-controlled Legislature, and many Oregon environmental groups in their failure to address the damage to the climate caused by clear-cut logging. Also we seek to expose a form of environmental nonprofit malpractice perpetrated by some of Oregon's larger environmental organizations such as the Nature Conservancy and others that continue to ignore the impacts of clear-cut logging as well as promote logging on millions of acres of federal public lands in the name of forest health.
At best, the Clean Energy Jobs bill is merely window-dressing that only seeks to increase revenues in the state's coffers. The Democrats running the "greenwashing" charade will decide how much tax revenues go to logging in the name of "forest health" or "fire fuels reduction," highway expansion in the name of "efficiency" to accommodate urban sprawl, incentives to electric car manufacturers, and bureaucrats' pension benefits.
Many large environmental groups, by claiming a victory for counterproductive climate legislation, will benefit by maintaining access to Democratic politicians and obtaining increased foundation funding.
The current bill's passage would be a win-win for everybody in the form of monetary reward without benefit to the climate, Oregon's forest ecosystems, salmon, wildlife and future generations.
Shannon Wilson of Eugene, a forester, energy conservation technician and wildlife technician, is director of Eco Advocates NW.
By Rosanna Xia
On one side, there's the rising ocean. On the other, rising buildings.
Squeezed between the two are California's salt marshes, a unique ecosystem filled with pickleweed and cordgrass, shorebirds and many endangered species.
Coastal wetlands such as Bolinas Lagoon in Marin County, the marshes along Morro Bay and the ecological preserve in Newport Beach can purify the air, cleanse urban runoff before it flows into the sea and reduce flooding by absorbing storm surges like a sponge.
But there's little room left for this ecosystem along the changing Pacific Coast, as the sea continues to rise and Californians continue to develop the shore. Southern California today has already lost three-quarters of its salt marshes.
The rest could be gone within 100 years. Salt marshes in California and Oregon could disappear entirely by 2110, according to a new study by a team of scientists led by the U.S. Geological Survey. Only a few might survive in Washington. The research quantifies for the first time the fate of this entire ecosystem on the West Coast, based on current projections of sea level rise.
"We're essentially drowning the marshes," said Glen MacDonald, a UCLA professor of geography and one of the authors of the study. "If we stay on the same carbon pathway that we are on now, and we take a look at conservative estimates of sea level rise, we would see California vegetated salt marshes we know today, Oregon vegetated salt marshes we know today, 100% gone by the first decade of the 22nd century."
The study, published Wednesday in Science Advances, examines 14 major estuaries along the West Coast, from the marshes of Port Susan Bay in northern Washington down to the Tijuana River Estuary.
Marsh by marsh, over many years, scientists measured elevation, tidal flooding, the distribution of vegetation and rates of sedimentation. Using sea level projections by the National Research Council, they designed a sophisticated model to project how each marsh would fare. By even the most conservative measures, the damage was significant — especially in California.
Coastal marshes naturally adapt to sea level rise by migrating inland through a process called transgression. But by building the Pacific Coast Highway and developing up to the edge of basically every marsh, Californians have drawn a line in the sand.
"Think about Seal Beach, think about Carpinteria," MacDonald said. "You have expensive housing, you have commercial developments, you have our major coastal highways, the railroad, basically hemming in those marshes."
Building dams, channelizing rivers and paving roads have also cut off the natural amount of sediment that flow through these marshes and into the ocean, which would add the vertical height these marshes need to fight sea level rise.
This coastal squeeze is also eroding beaches. A USGS study last spring projected that up to two-thirds of Southern California's beaches could disappear by 2100 because of similar pressures from sea level rise and human interruptions to sediment flow.
California's marshes are already at a disadvantage compared with those of the East Coast and Gulf Coast, researchers said, because of the steep cliffs along much of the coastline.
"Naturally, even without the people, there's limited opportunities for the marshes to adjust by moving inland," said Richard Ambrose of UCLA's Institute of the Environment and Sustainability, another author of the study. "But even in places like Newport or Morro Bay, where there might be places naturally for them to move, we've got the roads and we've got buildings.… Adding humans on top of our natural coastline gives these marshes really nowhere to go."
Beyond losing the hundreds of species that depend on this unique ecosystem, Ambrose said, the disappearance of these marshes would have a devastating impact on flood protection.
When there's this buffer of vegetation between land and sea, a storm surge cannot build up as much, he said. During Hurricane Katrina, for example, there was significant flooding in areas that once had marshes..
"Louisiana lost miles and miles and miles of wetland and lost it for two main reasons: One is they channelized the Mississippi River," Ambrose said. "The other is all the oil and gas development; they dug a bunch of canals, which cut up the wetlands and made it easier for the wetlands to drown."
USGS research ecologist Karen Thorne, the study's lead author, said the new research provides a modeling tool and a more concrete time frame for policymakers on what must be done to conserve these marshes.
One option, which Thorne and others are studying, involves adding thin layers of sediment to a salt marsh plain to increase its elevation. But this approach is expensive and must be repeated to keep pace with sea level rise.
Another option, albeit less popular, would be for officials to strategically acquire property along the coast and keep it open for marshes to migrate inland. In the northern San Francisco Bay, for example, farmers have been retiring their lands to Sonoma Land Trust and fish and wildlife agencies. In 2015, a levee at Sears Point Ranch was breached to allow salt water to fill a 1,000-acre tidal marsh basin for the first time in more than a century.
"Are there other places where we can say, 'Yeah, we have some development here, but the cost of protecting it is going to be so high, whereas saving the marsh is compensation for the loss of that developed landscape?' " MacDonald said.
MacDonald often thinks back to his first day of field research, in the Tijuana River Estuary, one of Southern California's last salt marshes. He marveled at the vast landscape, the undercurrent of life and the majestic shorebirds taking flight.
"You really absorb just the beauty of these marshes and their importance — and then to realize, we could be among the last generations in California to see these ecosystems," he said. "It's unbelievably sobering."