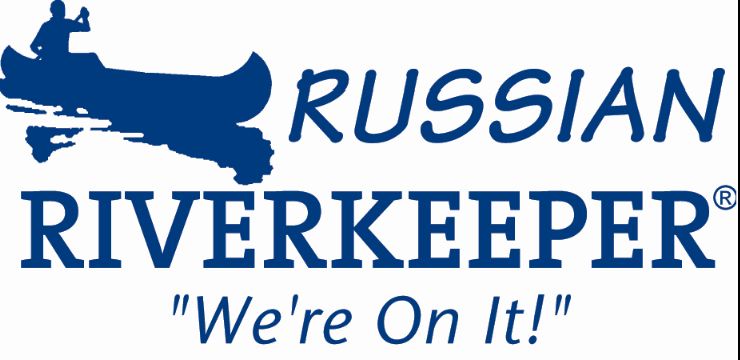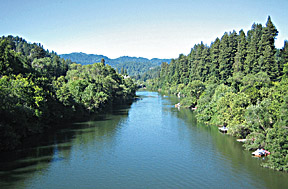 www.russianriverkeeper.org
Dear Russian Riverkeeper Supporter:

The attached alert from Clean Water Coalition of Northern Sonoma County, which Russian Riverkeeper is a member of, describes the massive Water Agency project that will impact our River. This is the same project Marty Griffin daylighted back in 2000 and Riverkeeper has spoken extensively about in past newsletters.

We need your help to tell the Sonoma County Board of Supervisors that the North Sonoma County Agricultural Reuse Project (NSCARP) Final EIR is not adequate to mitigate the many impacts to our clean water and endangered fish as required by law. 
Please join us in opposing the certification of the NSCARP Final EIR next week by responding to this alert.

Thank you,
Don McEnhill
Riverkeeper

North County residents, grapegrowers, and conservationists agree:  NSCARP WASTEWATER IS NOT CLEAN ENOUGH FOR USE ON THIN, POROUS LOCAL SOILS.

THE NSCARP PROJECT — proposed by the Sonoma County Water Agency —  would be a huge system of 17 reservoirs, 111 miles of pipeline, and 16 pumping stations disposing of more than 4 billion gallons of partially-treated municipal effluent annually across 21,000 acres of premium vineyards stretching from Forestville to Cloverdale.

Sewage plants for NSCARP do not remove all contaminants.  Studies show that this insufficiently treated wastewater risks polluting drinking water supplies — as well as the Russian River and Dry Creek.   It could have detrimental, long-lasting, and potentially dangerous repercussions for residents, farmers, public health, and endangered salmon.  

But the project's environmental impact report (EIR) glosses over many real concerns from highly qualified scientists and government agencies charged with protecting water quality.

On May 12, the project's EIR will be considered for approval by the Board of Directors of the Sonoma County Water Agency (the Board of Supervisors).  Take Action!  Make your concerns known to your Supervisor.  While recycling is a laudable concept, the impacts of the NSCARP proposal must be fully studied before approval.  Since this has not been done, the Board should reject the EIR in its current form.

SPEAK UP!  It's easy:

Send an email to your Supervisor at one of the addresses below:

First District
            Supervisor Valerie Brown                         
            vbrown@sonoma-county.org
Second District
            Supervisor Mike Kerns                         
            mkerns@sonoma-county.org
Third District
            Supervisor Shirlee Zane
           szane@sonoma-county.org                        
Fourth District
            Supervisor Paul Kelley                         
           pkelley@sonoma-county.org
Fifth District
            Supervisor Efren Carrillo                         
            ecarrillo@sonoma-county.org

Or:  Call your Supervisor at (707) 565-2241 – and leave a message,

Or:  Write a letter using the sample template and add your own remarks. Download it here.

Urge your Supervisor to protect Sonoma County's drinking water, agriculture, economy, and ecology by voting No on certification of the NSCARP final EIR in its current form.  Ask them to instruct staff to fully analyze all of the impacts.

Not sure whose district you live in?  Click here for a map.

The final EIR will be presented to the SCWA/Board of Supervisors on May 12, 2009 at 8:30 am at 575 Administration Drive, Santa Rosa, CA 95403. All interested parties are encouraged to attend!

What's wrong with NSCARP?
Studies show that the level of treatment applied to this wastewater is insufficient for safe use on the thin, porous soils of the Alexander, Dry Creek and Russian River Valleys – it's not clean enough.
Contaminants will pass virtually unabsorbed into drinking water sources.  Wells could become unusable in 8-13 years or require expensive local treatment equipment.
Chemicals and nutrients in the wastewater pose measurable public health concerns, especially for infants, pregnant women, and nursing mothers.
Endocrine disruptors and pharmaceuticals not removed in treatment will move into creeks and rivers, interfering with efforts to restore populations of threatened steelhead and salmon.
Competing wine growing regions may exploit the "yuck" factor associated with sewage; in the future vintners could be required to disclose on labels that vines were cultivated with wastewater.
Government can require farmers to use wastewater if it is made available, and could control the timing and amount of wastewater use. Water rights may be at risk.
The EIR is inadequate in many other respects.  For example, two dams, together holding 593 million gallons of wastewater, would be built over an active earthquake fault in Alexander Valley.
Founded in 2007, the Clean Water Coalition of Northern Sonoma County is an alliance of community groups and individuals representing a total membership of over 2,500 local residents, winemakers, environmentalists, farmers, elected officials and representatives of the business community in and around Healdsburg, Geyserville, Windsor and Cloverdale.  Organizational members include the Alexander Valley Association, the Dry Creek Valley Association, the Westside Association to Save Agriculture and the Russian Riverkeeper. 
We respect your privacy.  To be removed from future notices please reply to this Alert and include Remove in the body of the message.