Hi friends,
Yesterday was the first day of historic trial in Held v. State of Montana!
In Helena, people from around the state lined the sidewalks to wave signs and cheer on the youth plaintiffs as they entered the courtroom. Supporters then packed the courtroom and a nearby overflow space, while over 400 supporters around the world watched trial online.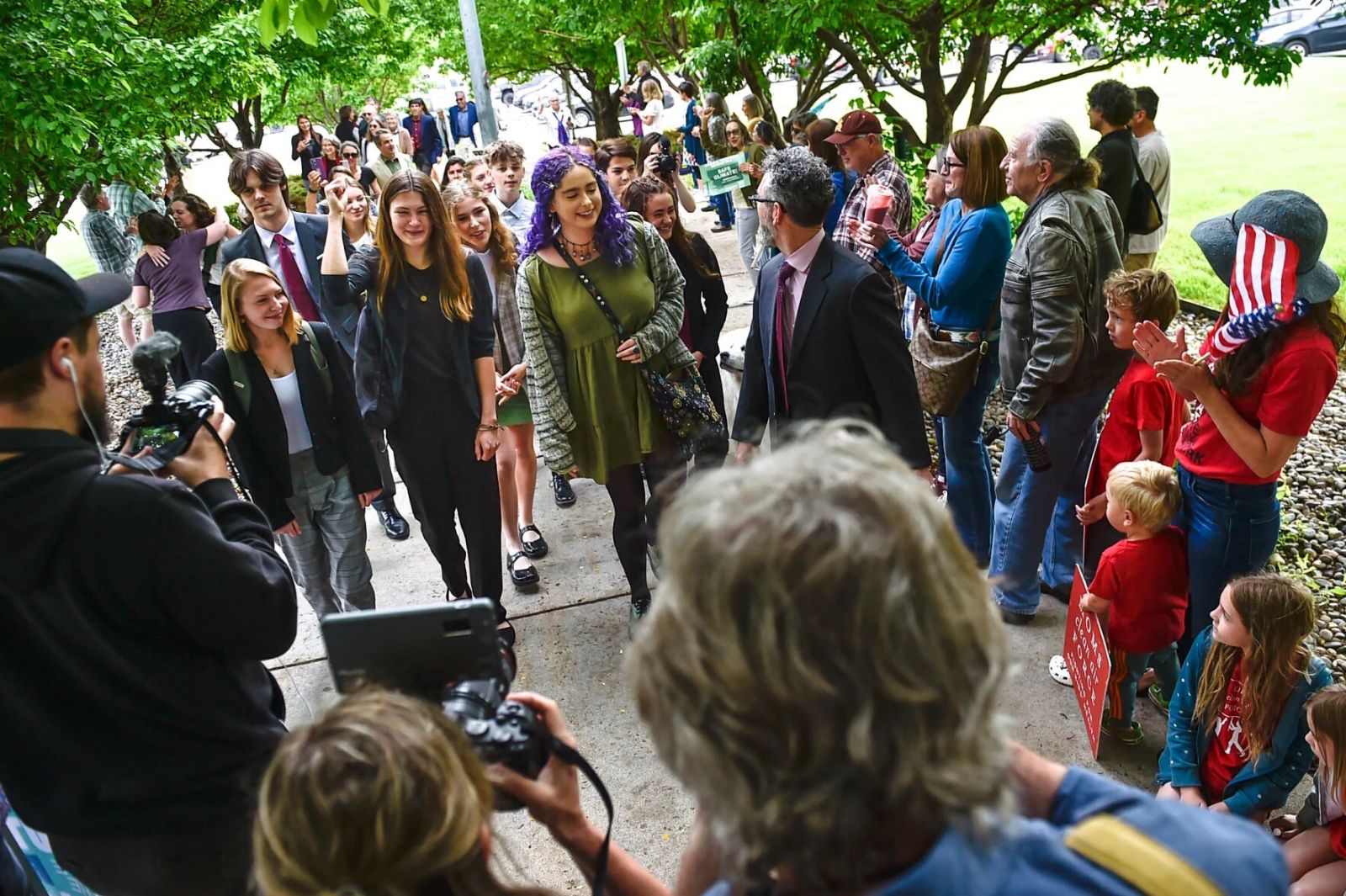 Youth plaintiffs arrive at the courthouse (Photo by Thom Bridge, Helena Independent Record)
Highlights from yesterday:
Following the opening statement by Roger Sullivan with McGarvey Law, Judge Seeley heard testimony from Mae Nan Ellingson and Dr. Steven Running.
Ms. Ellingson was the youngest delegate at the time of the 1972 Montana Constitutional Convention. She told the judge that, at the time, Montana was the only state that had a constitutionally-enshrined right to a clean and healthful climate, but now Montana's climate is "neither clean nor healthful."
Dr. Running described the current climate destabilization caused by anthropogenic greenhouse gas (GHG) emissions and the need to reduce atmospheric concentration of CO2 to 350 ppm to stabilize the climate system. Dr. Running explained how climate impacts are harmful for the youth plaintiffs and that the severity of their injuries would only get worse if Montana's reliance on fossil fuels continues. Earth's energy imbalance, he said, would become much worse by the end of the century, during the plaintiffs' lifetimes.
Plaintiffs Rikki, Grace, and Eva each provided testimony. The young plaintiffs shared personal stories concerning how they are being affected by the climate crisis. For example, Rikki described working outdoors on her family's ranch in extreme heat and smoke. Grace talked about playing soccer in high school, including how "a lot of practices were smoked out." Eva shared her experience filling sandbags for seven hours during severe flooding of the Yellowstone River near her home. However, in spite of these emotional stories about how they are being harmed by climate change, the plaintiffs still expressed optimism for the future and explained how a successful outcome in the case would give them hope for the future.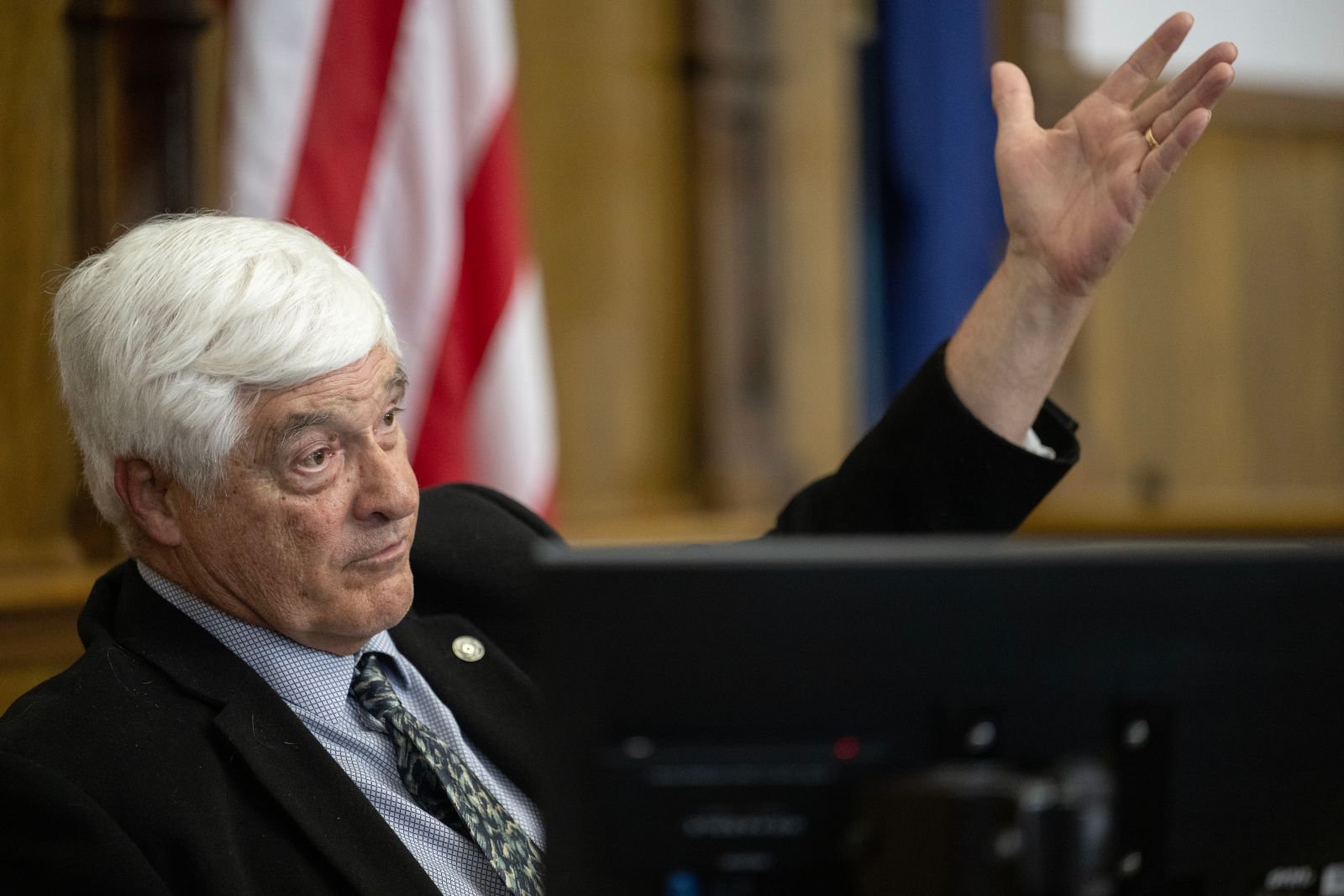 Dr. Steven Running testifies in court (Photo by Robin Loznak)
Here's what we anticipate for today:
The court will hear from Dr. Cathy Whitlock, Dr. Lori Byron, and Dr. Dan Fagre, and youth plaintiffs Mica and Badge.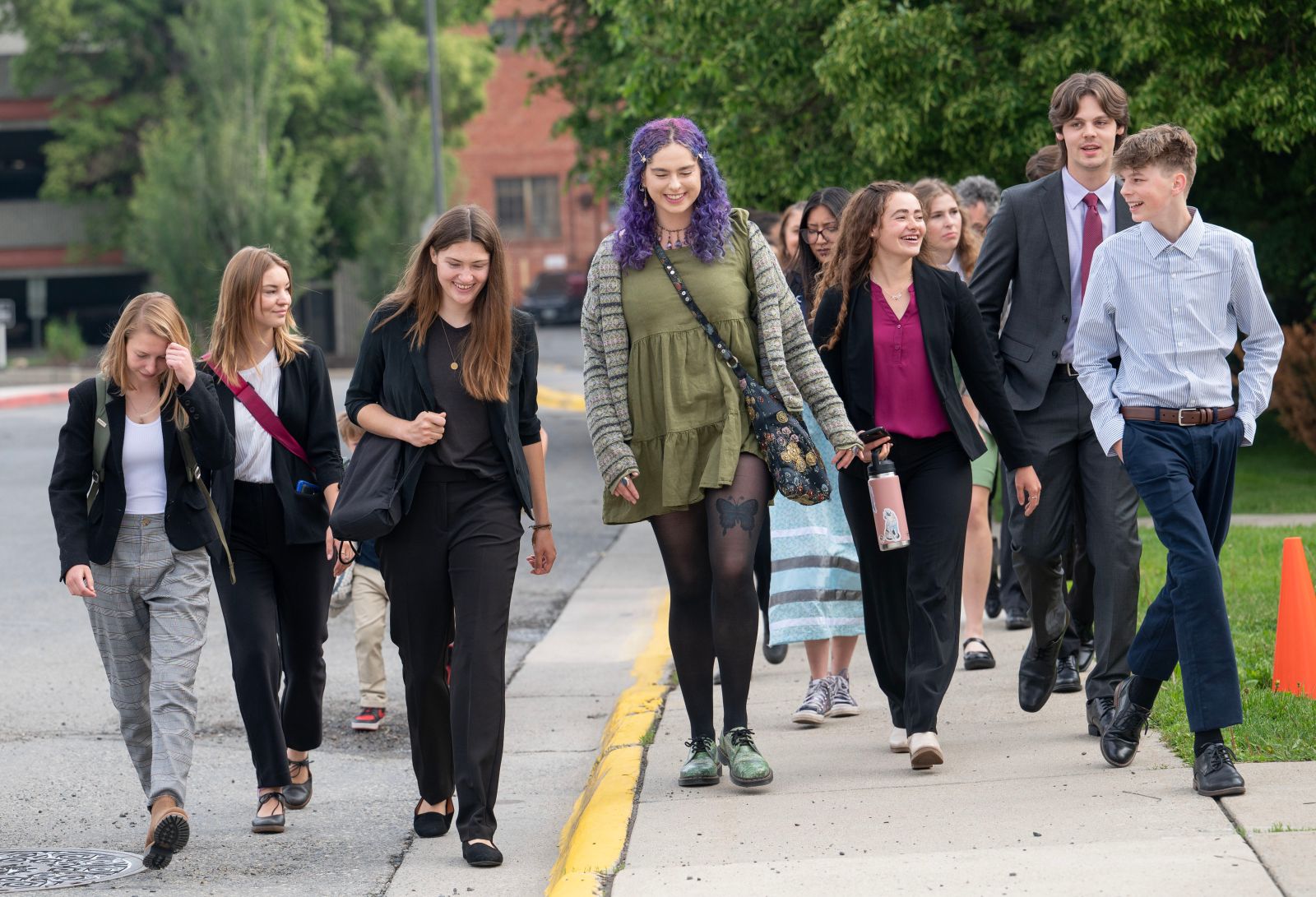 Youth plaintiffs walking to the courthouse in Helena (Photo by Robin Loznak)
Trial Continues!
Go to bit.ly/MTClimateTrial for more photos and videos from trial yesterday, as well as links to watch trial LIVE online today!
In solidarity,
The Team at Our Children's Trust